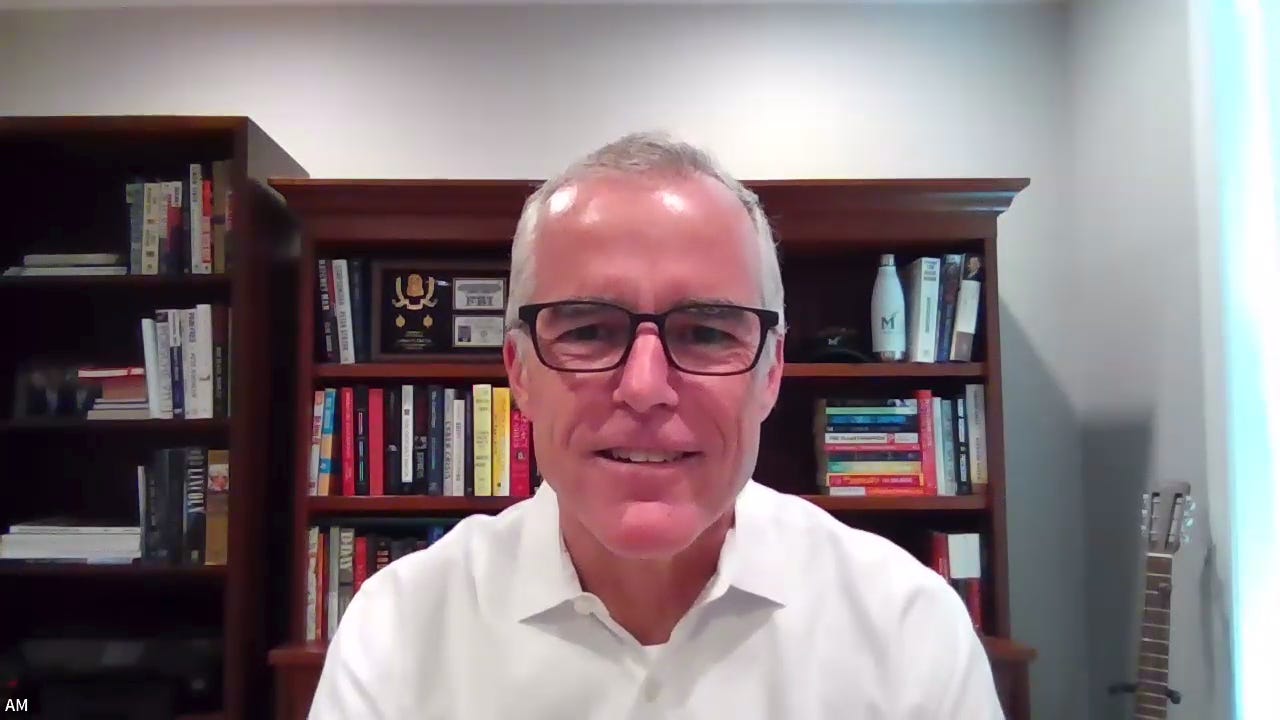 Class 16. Foreign Election Interference: Past, Present, and Future
Former FBI Deputy Director Andrew McCabe discusses how and why we missed the warning signs in 2016, the lessons we learned for 2020, and what prospects look like for 2024.
We had a fantastic discussion with former FBI Deputy Director — and current CNN contributor and co-host of the podcast Jack — about the changing landscape of foreign election interference and how our own political dysfunction facilitates our adversaries' (primarily Russia's) objectives.
Just a quick rundown of some of the things mentioned during the disc…
Watch with a 7-day free trial
Subscribe to
The Freedom Academy with Asha Rangappa
to watch this video and get 7 days of free access to the full post archives.